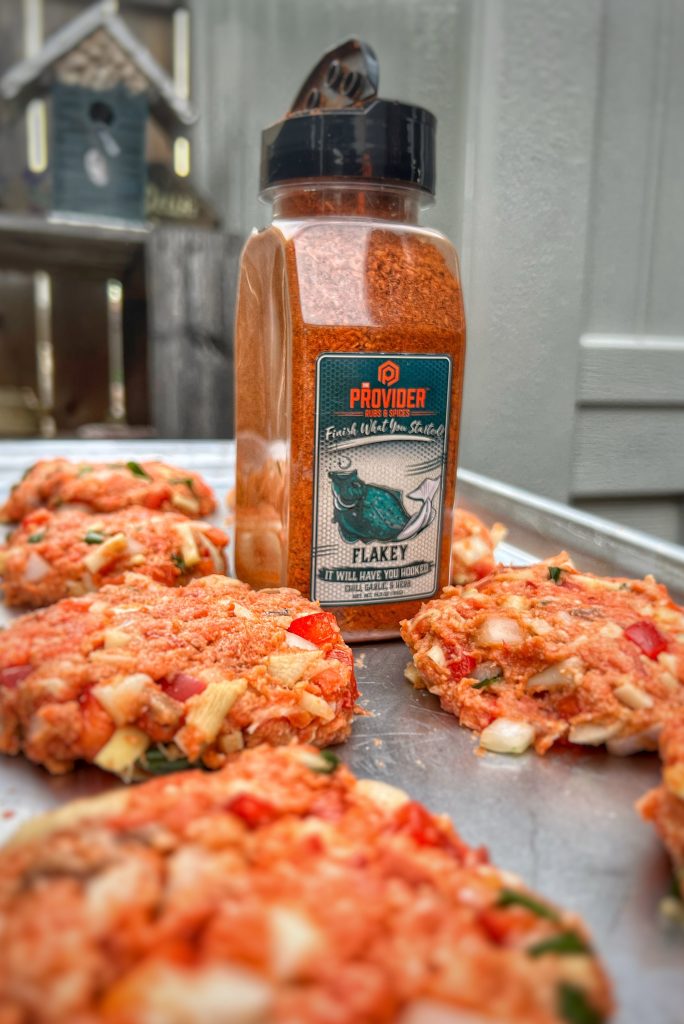 Alley Stanley and her family fish the Kenai River on a regular basis and has formulated a delicious WIld Salmon Pattie Burger Recipe using the Flakey dry rub seasoning.
1 fillet of salmon (approximately 1.5lbs) – pin bones and skin removed
1 egg
2 tablespoons Garlic aoli
3 tablespoons Bread crumbs
1/2 large Red pepper diced
1/2 can of Chili bamboo shoots diced
1/2 medium White onion minced
1/4 cup Green onion sliced
1 tablespoon Flaky – provider rub.
Remove the skin and pin bones from salmon fillet and slice meat into cubes
Place in food processor and pulse gently 2-3 times until meat is minced. Do not overdo this part or your salmon will be mushy!
Add the minced salmon meat to a large mixing bowl and mix in all other ingredients. Using your hands, gently mold the mixture into palm sized balls, then squish flat into patties. Shake some more flaky rub onto your patty tops.
Grill on medium high heat (425 on the traeger) for 6 minutes on one side, and 2 on the other, only flipping once.
Lightly base ciabatta buns with olive oil, salt and pepper, and grill for 5 minutes.
Serve with your favourite toppings!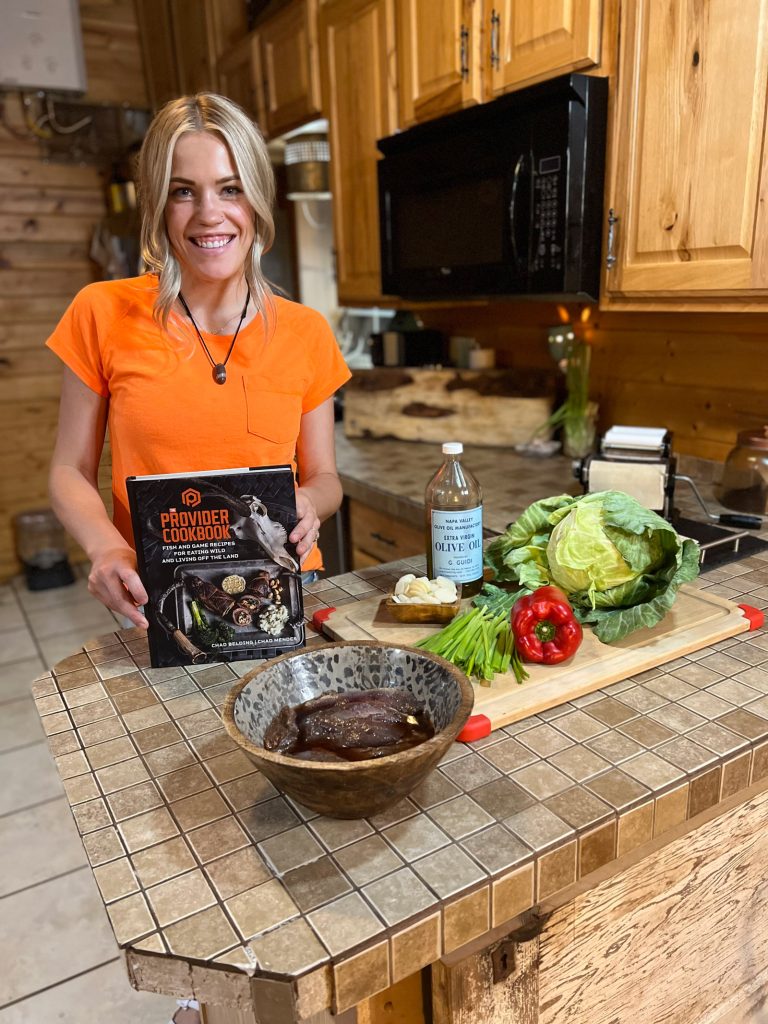 Alley Beck Stanley
Author / Chef / Artist
Alley and her husband, John David Stanley, and their three young sons travel between the lower 48 states and Alaska in pursuit to provide for their family through hunting and fishing. Alley is a chef, an artist, a wife, a mother and friend. Chasing the ebs and flows of the rivers she fishes, and the deep desire to feed her family ethically sourced foods, Alley began combining generational family recipes with her harvests of Alaskan fish, waterfowl, deer, elk and many others. Alley is passionate about sharing her love of the outdoors and encouraging others to build a stronger connection between their food and its' source. She spends her life providing meals for her family, creating new recipes, fishing, horseback riding, hunting, taking photos, and painting wild fish and animals.