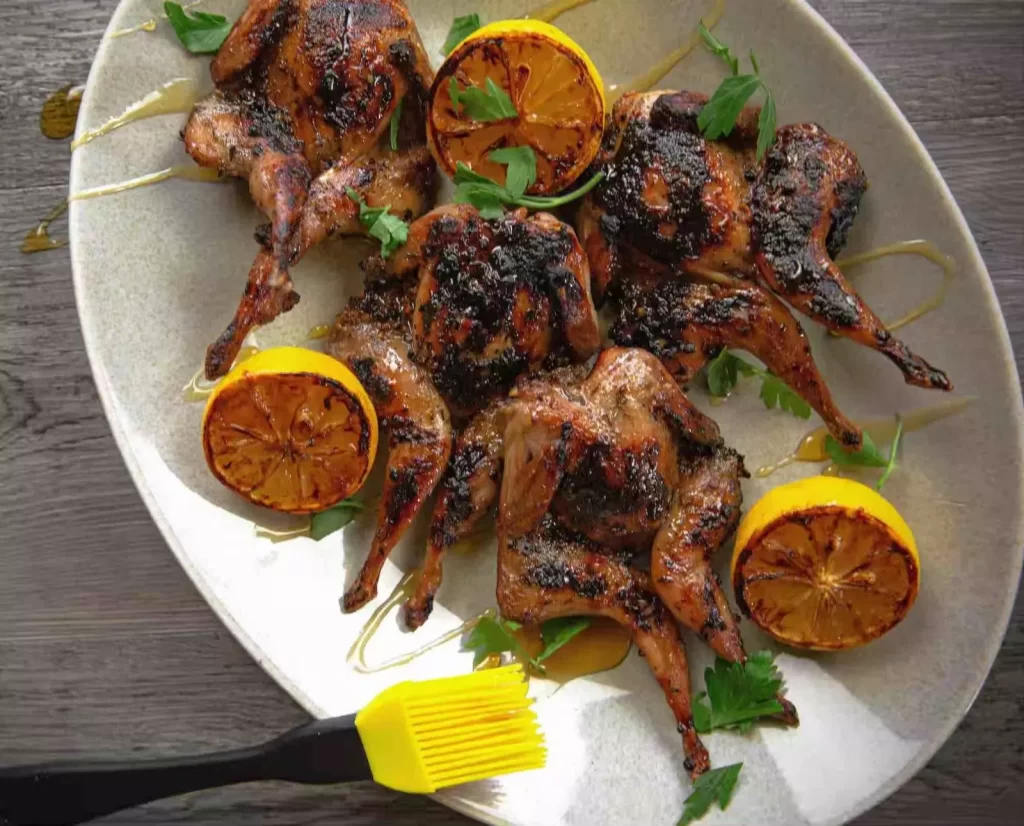 By Jack Hennessy. Read Recipe Article on Project Upland.
Celebrate summer with this bright, flavorful dish that is easy to prepare and is best enjoyed outdoors around the grill
Looking through my recent upland summer cooking photos, it became evident that I've been doing a lot of spatchcocking. Why so much spatchcocking in the summer? And what is spatchcocking? I cover the topic thoroughly in "How to Butcher an Upland Bird," but the basic premise is simple: remove the spine of the bird and crack it open like a book to flatten it so that the meat cooks more evenly and quickly. When grilling, it's often my go-to method because I know I'm going to get an even sear and don't have to mess with equipment like a poultry roaster or more makeshift methods like beer- or seltzer-can rotisserie.
Summer is also a great time to experiment with spice rubs; for this one I ran with COVEY from the new lineup of The Provider Spices & Rubs. A little "Covey on covey" action seemed right. This particular spice blend is a savory mix of brown sugar and bits of dehydrated garlic, onion, carrot, and other spices. I admittedly seared these quail a bit too hot and fast; while I like crispy skin, anyone grilling with sugar in their rub or spice mix should know that the sugar will cause the skin to caramelize faster. When combining that with a cooking spray to avoid sticking and help sear the skin, you need to be on your game and watching your birds while grilling instead of running back and forth between kitchen and grill to check on dogs and kids.
Distraction aside, these quail were very good and the addition of honey and freshly squeezed grilled lemon created a perfect summer dish with bright, sweet, and savory tones. By the way, grilling lemons intensifies their flavor and somewhat caramelizes the fruit, adding a bit of smoky depth, plus it looks pretty on the plate beside the grilled quail.
Honey is best applied right after pulling the quail from the grill, versus while still on the grill where it can run off and burn on the grill. Finally, just because I used the Covey rub doesn't mean you have to—if you have a favorite rub, roll with that, or just use salt and pepper. You can also brine your birds ahead of grilling. The choice is yours, but this is one of my simpler recipes, designed for a great-tasting meal that also affords plenty of time to soak up sun in your backyard—and spend less time prepping dinner.
Enjoy! Reach out to me on Instagram (@WildGameJack) with any questions or comments and be sure to check out my other wild game recipes and cooking instructions here.
INGREDIENTS
4

whole

quail

spatchcocked and preferably skin-on

Your favorite spice rub

I used The Provider Covey spice rub

Honey

to taste

2

lemons

halved

Cooking spray

Italian flat parsley

freshly chopped (optional)
INSTRUCTIONS
Spatchcock the quail and rub liberally with spice mix at least four hours ahead of grilling. Allow to sit in fridge, skin-side up with ample air flow, in order to dry.

Create a two-zone fire setup on your grill and heat fire side to 400 to 500 degrees F. Spray quail with cooking spray.

Place quail skin-side down on the fire side and flip once desired sear is reached. Sear other side to match.

Once both sides are seared, place the quail just outside of the fire zone, skin-side up.

Cut lemons in half and grill flesh until slightly seared and caramelized. Remove and set aside.

Roast the quail until fully cooked (160 degrees F internal temperature for breasts and 180ish for the thighs). Feel free to cover the grill while finishing off the quail.

When the quail are done, remove from the grill and immediately glaze them with honey. Plate them with caramelized lemon halves. Garnish with a bit of freshly chopped Italian flat parsley, if desired.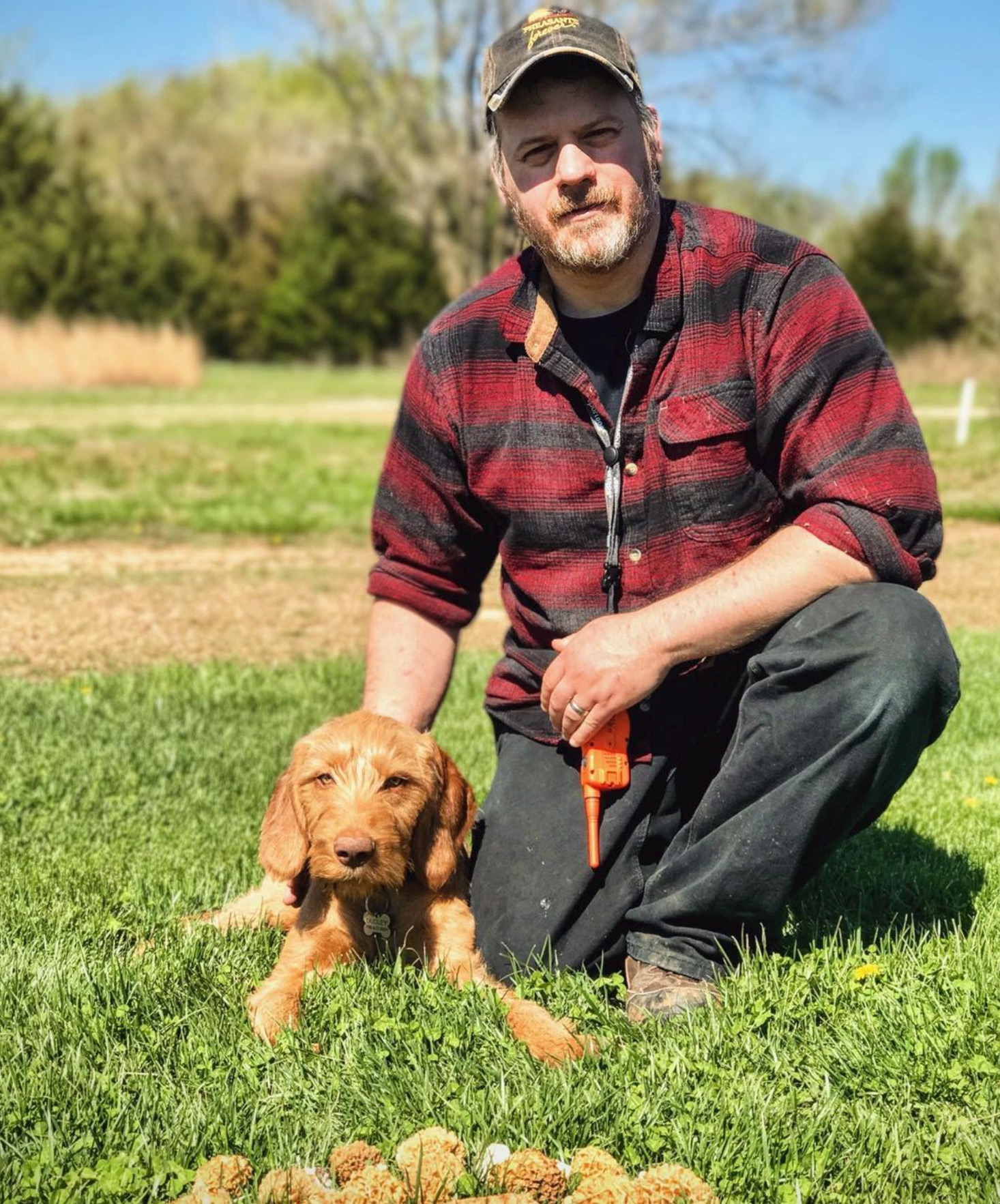 Jack Hennessy
Author / Hunter / Chef
Jack Hennessy grew up in the South Suburbs of Chicago and didn't start hunting until he attended graduate school in Spokane, Washington, at the age of 26. Hennessy began work in professional kitchens in high school but didn't start writing wild game recipes until he joined the Spokesman-Review in 2014. Since then, his recipes have appeared with Petersen's Hunting, Backcountry Journal, Gun Dog Magazine, among many others. He now lives with his wife, daughter, and Wirehaired Vizsla, Dudley, in Wichita, Kansas.
More Recipes by Wild Game jack
View Recipes