A quick video breakdown of a wild game recipe by Joel Kleefisch. Joel is showing how he makes some delicious Smoked Wild Turkey Blueberry Slaw Street Tacos using a Traeger Grill and the Swine and Covey Rub.
Ingredients:
2 Turkey breasts (wild or store bought)
1 Tin blueberries
1 Onion diced
Provider Rubs: Swine and Covey
2 tbsp. Napa Valley Olive Oil
1 Can Sautkraut
1/2 Cup mayonaise
Dash Chili powder
Corn tortillas
Directions:
Rub Turkey breasts thoroughly with equal parts Provider Swine and Covey spices.
Preheat Traeger wood pellet smoker to 250 degrees, place Turkey breasts in center and cook to 150 degrees internal temp.
Add 2 tbsp. Napa Valley Olive Oil to hot skillet and saute chopped onion.
Chop smoked turkey into 1/2 inch chunks and add to sautéing onions.
Assemble Slaw
Smash and muddle blueberries.
Add Saurkraut, Mayonaise, and Chili powder, gently mixing together.
Heat tortillas on skillet in light oil.
Scoop turkey onion mixture on tortilla, top with blueberry slaw and serve.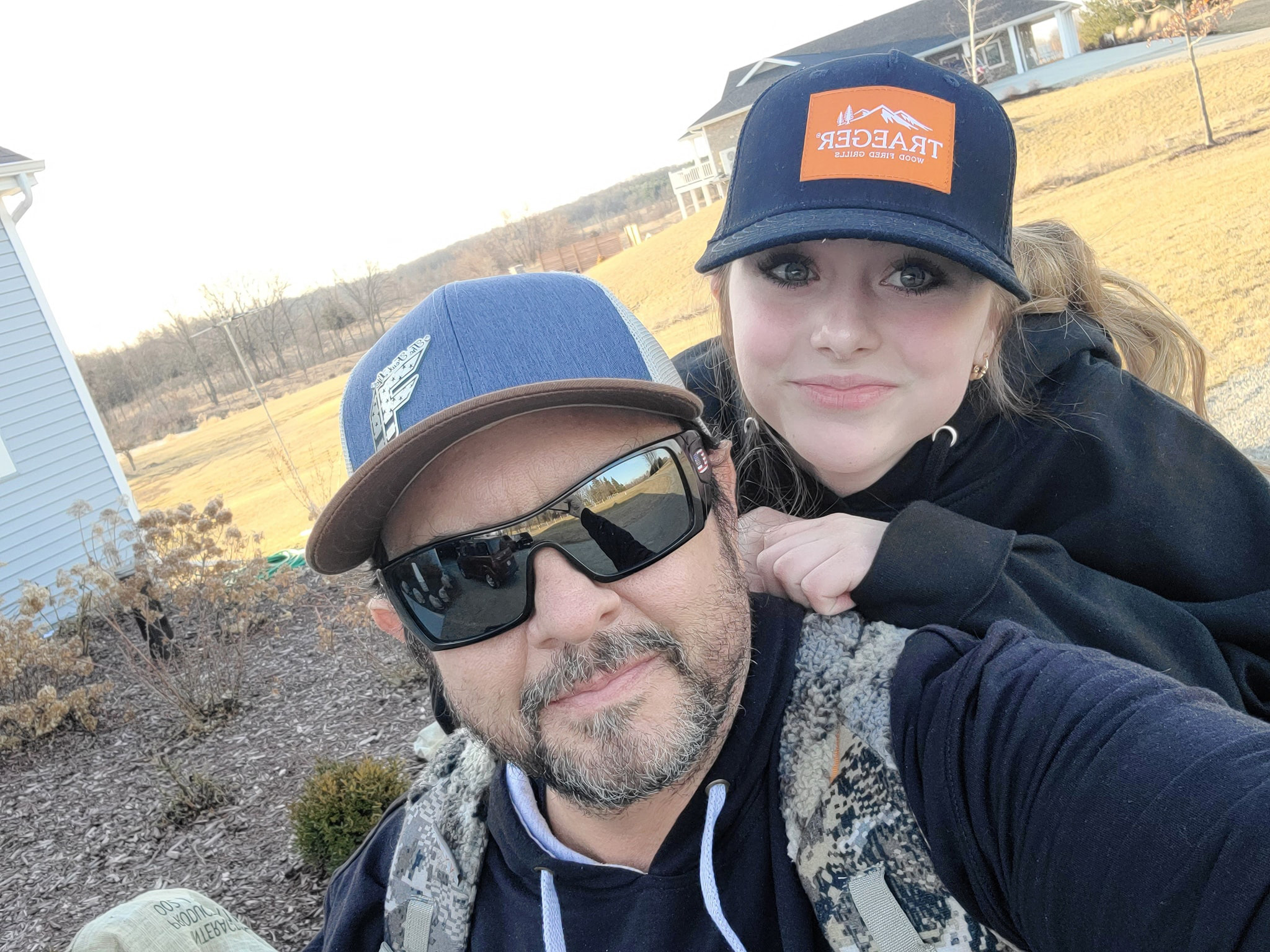 Joel Kleefisch
Author / Hunter / Chef
Joel Kleefisch is the former representative of State of Wisconsin Legislature and State Representative. Joel is an avid Wisconsin hunter and has developed some delicious wild game recipes.