Outdoorswoman Alley Stanley gives us a perfect holiday season wild game recipe for those that turkey hunt. Alley uses the Provider Crosshairs rub and cooks on a Traeger Grill.
Ingredients
2 cups cooked wild Turkey (domestic is fine too)
2 TBSP "Crosshairs" (The Provider)
2 TSP coarse ground black pepper
1/2 cup mayonnaise
3 TBSP Dijon mustard
1 TBSP honey
1 cup shredded Swiss cheese
3 celery stalks sliced
1/2 cup Craisins
1/2 cup pecans chopped
3 TBSP parsley snipped
2 cans crescent rolls, refrigerated
1 egg – separated, white only
Directions:
This recipe is perfect for fresh cooked Turkey, or leftovers. It works wonderfully with wild or domestic turkey meat.
If cooking turkey meat specifically for this recipe, season with crosshairs and garlic powder.
Preheat Oven or Traeger to 375°
Cube cooked turkey into small pieces.
Finley chop celery, parsley, and pecans.
Shred cheese.
In a large bowl, mix together mayonnaise, Dijon mustard, honey, craisins, and all chopped ingredients.
Season to taste with crosshairs
Add shredded cheese, mix well
Lay triangles of crescent rolls out flat on a baking sheet, end to end, so they create the shape of several diamonds stacked in a line.  Press seams together.
Fill the centre of the dough with turkey mixture.
Gently fold the corners of the triangles over the centre to create a wrap.
Brush the dough with egg white and place onto the Traeger or into the oven for about 25 minutes, or until golden brown.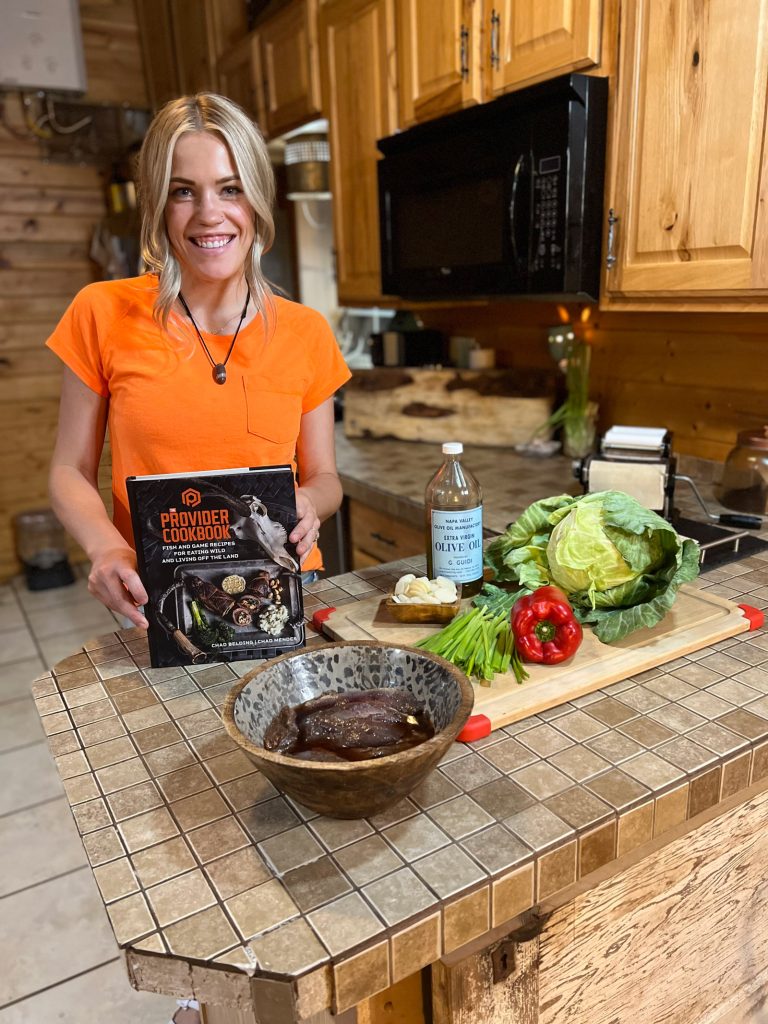 Alley Beck Stanley
Author / Chef / Artist
Alley and her husband, John David Stanley, and their three young sons travel between the lower 48 states and Alaska in pursuit to provide for their family through hunting and fishing.  Alley is a chef, an artist, a wife, a mother and friend.  Chasing the ebs and flows of the rivers she fishes, and the deep desire to feed her family ethically sourced foods, Alley began combining generational family recipes with her harvests of Alaskan fish, waterfowl, deer, elk and many others. Alley is passionate about sharing her love of the outdoors and encouraging others to build a stronger connection between their food and its' source. She spends her life providing meals for her family, creating new recipes, fishing, horseback riding, hunting, taking photos, and painting wild fish and animals.